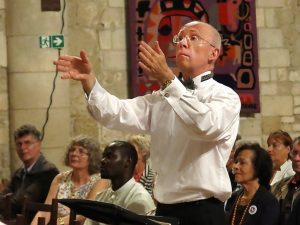 CHRISTOPHER FLETCHER  Conductor
Christopher Fletcher considers himself to be both fortunate and privileged to have been Plymouth Philharmonic Choir's conductor since 1996, during which time the choir has come to be recognised as one of the best in the South West. As well as the choir's regular concerts with professional orchestras and soloists in Plymouth he has conducted the choir in cathedrals and churches all over Europe, including Notre Dame in Paris.
Christopher was born in Leeds. At an early age he began to show considerable musical talent. At the age of ten he won the Northern Choirboy's Championship in Harrogate singing Hear ye Israel from Mendelssohn's Elijah and two years after this he became the first boy treble in the Bradford Diocese to be awarded the R.S.C.M. St. Nicolas Award.
In 1978 Christopher was awarded a scholarship to study at Trinity College of Music, London. After graduating Christopher moved to South Devon, since when he has been actively involved in choral singing, church music and teaching. He has been organist and Master of Music at Plymouth R. C. Cathedral since 2001, previously holding a similar post at the Parish and Priory Church of St. Mary, Totnes.
In addition to Plymouth Philharmonic Choir, Christopher is also currently conductor of the Stanborough Chorus, Kingsbridge, and is a former conductor of The Lupridge Singers, The Chagford Singers and the South Devon Choir.
As well as being in demand as a workshop teacher, Christopher helped to found the annual Rotary Club Come and Sing in1999.This is now an annual event which, under his direction, regularly attracts two hundred singers from all over Devon and beyond.
In 2008 he was awarded a Paul Harris Fellowship by Rotary International.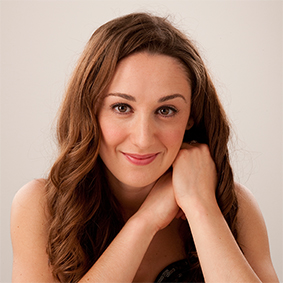 Soprano Natalie Montakhab studied at the Royal Academy of Music and the RSAMD Opera School. Natalie recently made her debut at Welsh National Opera in role of Gretel Hänsel und Gretel and at English National Opera debut as The Plaintiff Trial by Jury. Most recently Natalie has sung Elsie Yeoman of the Guard and Casilda The Gondoliers on a UK tour.
As a Debut Solo Artist in Prom 23 at the Royal Albert Hall Proms, Hilary Finch (The Times) noted the "wide awake, beautiful soprano voice of Natalie Montakhab."
Condcutors she has worked with include Edward Gardner, Sir Mark Elder, Lothar Koenigs, Stéphane Denève, Ilan Volkov, Nicholas Cleobury, Laurence Cummings, Christian Curnyn, Masaaki Suzuki and Martin Fitzpatrick.
Her Operatic roles include Karolka Jenufa, Belinda Dido and Aeneas, Zerlina Don Giovanni, Marzelline Fidelio, Papagena The Magic Flute, Jemmy Guillaume Tell, Vixen Příhody lišky Bystroušky, Zenna Briggs The Sunken Garden (by Michel van der Aa), Pamina Die Zauberflöte, Susanna Le Nozze di Figaro, Aminte Aminte e Fillide, Galatea Acis and Galatea, Yum Yum The Mikado and Lady Psyche Princess Ida.
Vixen in Janacek's The Cunning Little Vixen was her debut role at Scottish Opera, most recently Natalie has been covering Pamina The Magic Flute at Welsh National Opera.
Natalie sang in the London Handel Competition Final 2013 "exactly what a Handel voice should be" (Early Music Review) and won 2nd prize at the AESS English Song Competition.  She is a Dewar Arts Awards winner and a Britten-Pears Young Artist.
www.nataliemontakhab.com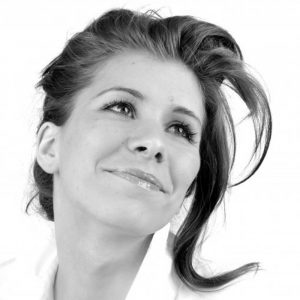 Mezzo-soprano Kate Symonds-Joy graduated with a First Class music degree from Cambridge University and a DipRAM from the Royal Academy Opera Course.
Concert highlights include Bach's Christmas Oratorio in Sydney Opera House, Ravel's Chansons Madecasses at the Purcell Room, Rutter's Feel the Spirit at the Barbican, Bach's St John Passion in the Aldeburgh Festival, Mahler's Symphony no.2 at Cadogan Hall, Elgar's Dream of Gerontius, Handel's Messiah with Bordeaux Opera and at Birmingham Symphony Hall, Mozart's Requiem with Sir John Eliot Gardiner, Elgar's Sea Pictures with Cheltenham Symphony Orchestra, and Verdi's Requiem at the Royal Albert Hall.
​Kate has sung Berio's Sequenza III and Berberian Stripsody for nonclassical,  Berio Folksongs with the Psappha Ensemble and cycled to the most northerly inhabited part of the UK to sing Judith Weir's King Harald's Saga in the Shetland Islands' Muckleflugga lighthouse. Operatic roles include Mrs Herring in Aldeburgh, Noye's Fludde in Westminster Cathedral, and Wild Girl in A Village Romeo & Juliet for Wexford. Kate also joined The Prison Choir Project to sing the role of Carmen with a chorus of inmates in Dartmoor and Wandsworth Prisons.
​Kate sings regularly as a core member of Solomon's Knot Baroque Collective, making their Wigmore Hall debut with Bach's St John Passion in April. Kate recorded a CD of Robin Holloway's Song Cycles for Delphian, and also appears as soloist on Giles Swayne's Stabat Mater (NAXOS), Strauss' Deutsche Motette (Delphian), Villa Lobos' Magnificat for Contraltino and Choir (Delphian) and Bach's B minor mass (Sir John Eliot Gardiner/SDG).
Kate teaches the choral scholars of both Gonville and Caius College and St John's Voices, Cambridge. Future projects include a Proms debut singing Bach Cantatas with Solomon's Knot and Elgar's Sea Pictures with Christopher Robinson and the RPO.
www.katesymonds-joy.com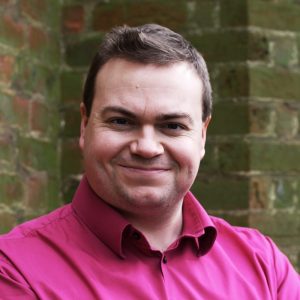 Tenor Greg Tassell is much in demand as a soloist on the oratorio & recital platform. Recent notable engagements have included the Mozart Requiem, Bach B Minor Mass and the Monteverdi Vespers at Cadogan Hall, Britten's St Nicolas and Macmillan's Gloria in Coventry Cathedral and the Evangelist in Bach's St John Passion at St Martin in the Fields and Eton School. Greg has become particularly well known for performing the role of the Roasting Swan in Carmina Burana in full costume. In 2017 Greg was honoured to be one of the chosen soloists at the Presteigne Festival, performing Walton's rarely heard "Anon in Love" and Cecilia Macdowell's "In some corner of a foreign field" with full orchestra, to critical acclaim.
Greg was brought up on a hop farm near Tunbridge Wells in Kent and was a chorister at Durham Cathedral. He studied music at Exeter University, becoming a choral scholar at Exeter Cathedral. After a two-year stint working at a publishing company in London, Greg won a place on the post graduate diploma course at the Royal Academy of Music, where he studied under David Lowe and Ryland Davies. He has reached the finals of both the London Handel Competition & London Bach Prize and was runner-up at the inaugural John Kerr Award for Early English Song of which he is now a trustee.
On the opera stage, Greg has performed various roles with English Touring Opera, being the first to ever play the role of Badger in Tobias Picker's Fantastic Mr Fox. He was also part of ETO's award-winning education programme, presenting opera to special needs children. Greg has since performed with Opera a la Carte and more recently, with Nova Music, creating the role of David in Charlotte Bray's contemporary three-person opera, Entanglement.
Aside from his solo performances, Greg is a founder member of professional chamber choir Sonoro and vocal quartet Twilight ensemble.
www.gregtasselltenor.com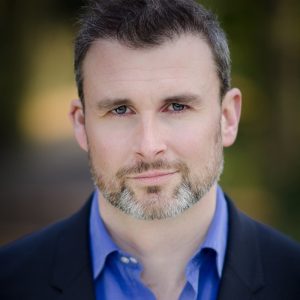 British baritone James Cleverton studied at the Royal Scottish Academy of Music and Drama (now the Royal Conservatoire of Scotland) and Zürich Opera's International Opera Studio.
​The 2018/19 season has seen James perform the role of Alberich in Das Rheingold at the Royal Opera House, Covent Garden under the baton of Sir Antonio Pappano, Baron Douphol in Sir David McVicar's  production of La Traviata for Welsh National Opera and the role of Horemhab in Phelim McDermott's Olivier Award winning production of Philip Glass' Akhnaten with English National Opera conducted by Karen Kamensek. Later this season he returns to ENO to sing the role of the Photographer in the world premiere of Iain Bell's Jack the Ripper, the Women of Whitechapel directed by Daniel Kramer, conducted by Martyn Brabbins and to Scottish Opera to sing Papageno in Sir Thomas Allen's production of Die Zauberflöte under the baton of Tobias Ringeborg.
​James made his Royal Opera House, Covent Garden debut as Gregorio Romeo et Juliette conducted by Daniel Oren and his ENO début as J.Robert Oppenheimer in John Adams' Doctor Atomic conducted by Lawrence Renes. Recent highlights include critically acclaimed debuts at the Buxton International Festival as Gusmano in the UK stage premiere by Elijah Moshinsky of Verdi's Alzira conducted by Stephen Barlow, Opera Holland Park as Kyoto in an Olivia Fuchs' award winning production of Mascagni's Iris conducted by Stuart Stratford, Frank in John Copley's Die Fledermaus with WNO, The Commercial Counsellor Intermezzo for Garsington Opera and as Dulcamara in a new production of L'Elisir d'Amore for Scottish Opera.
​Excelling in the field of contemporary music,  James made his début with the Salzburger Festspiele in Alban Berg's  Lulu under the baton of Marc Albrecht, with further notable engagements including the role of the Protector in George Benjamin's Written on Skin and Pablo in the UK premiere of Adès's Exterminating Angel – both at the Royal Opera House, La Mettrie in the world première of Keyner Nit by Steinauer in Luzern and Zürich, John Sorel in Menotti's Der Konsul for Zürich Opera and the title role in Schweitzer's Jakob von Gunten at the Theater Saint Gallen. Subsequent roles include First Officer in The Death of Klinghoffer for ENO, Chou An-lei in Nixon in China for Irish National Opera with the RTÉ National Symphony Orchestra at the Bord Gais Theatre Dublin, Punch Punch and Judy, Theseus Minotaur – both Birtwistle, Stern Anna Nicole by Mark Anthony Turnage,  Johannes Morgen und Abend by Georg Friedrich Haas and Dionysus and the title role Jakob Lenz – both by Rhim.
​Recent highlights on the concert platform include Carmina Burana at the Royal Albert Hall and Haydn's Harmoniemesse at the Cadogan Hall – both with the Royal Philharmonic Orchestra, Messiah and Brahms Requiem with the CBSO at the Birmingham Symphony Hall, Beethoven's 9th Symphony at St John's Smith Square, the title role of Elijah, Fauré, Mozart and Verdi Requiem and Mozart by Candlelight with the London Mozart Players at the Barbican.
James also regularly appears as guest soloist in the Classical Spectacular gala concerts for Raymond Gubbay with the RPO at the Royal Albert Hall, the Last Night of the Christmas Proms and New Year's Proms in the Bridgewater Hall, Liverpool Philharmonic Hall, Birmingham Symphony Hall with the Manchester Concert Orchestra, and at the Hogmanay New Year's Eve Gala with the Royal Scottish National Orchestra at the Glasgow Royal Concert Hall. He has also sung with the BBC Scottish Symphony Orchestra under the baton of  Donald Runnicles and in the Last Night of the Easter Proms for Raymond Gubbay at the Royal Festival Hall with the Royal Philharmonic Orchestra.
​James has performed many of the major Gilbert and Sullivan baritone roles for both The D'Oyly Carte Opera Company and the International Gilbert and Sullivan Company most notably appearing as the Pirate King in The Pirates of Penzance in a run at the Savoy Theatre in London's West End.
​Current recordings include the role of Arrostino in Cellier's The Mountebanks with the BBC Concert Orchestra, Sir John Copeland in Rodgers and Hart's Dearest Enemy (New World Records), and the Rabbit in the original cast recording of Will Todd's Alice's Adventures in Wonderland (Signum Records). He also makes an appearance as the Mandarin Turandot alongside Tom Cruise in Mission Impossible Rogue Nation.
​Future plans include returns to the Royal Opera House Covent Garden, Scottish Opera, English National Opera and Opera Holland Park.
Judas Maccabaeus – G F Handel (1685 – 1759)
The oratorio was written in 1746, five years after 'Messiah', when Handel was 61, and was first performed in London at the Covent Garden Theatre the following year. It owes its inception to the victory of William, Duke of Cumberland over Charles Edward Stuart the Pretender at the battle of Culloden on 16th April, 1746, and was planned as a compliment to the Duke upon his victorious return from Scotland.
The oratorio relates to the period 170-160BC when Judea was under occupation by the Seleucids (a dynasty of Hellenistic kings ruling throughout Asia Minor, Syria and Persia). In 167BC the new Seleucid ruler Antiochus IV, set about the destruction of the Jewish religion, Worship of Zeus took place in the Temple, and observance of the Sabbath and adherence to Jewish laws was forbidden. Every settlement was ordered to worship Zeus and other foreign deities. While some Jews refused to abandon their faith, the threat of persecution meant that inevitably many obeyed the new laws. In the town of Modein, within 20 miles of Jerusalem, an old priest, Mattathias, became so angry at seeing a Jew about to obey an order to offer pagan sacrifice, that he killed him, together with the official which had been sent to the town to ensure that the sacrifices were being carried out. Mattathias then had the pagan altar pulled down. This action led to the priest and his family taking to the hills where they gathered together others who were willing to fight for their faith.
Handel's oratorio is in three parts and describes the changing moods of the people as the fortunes of the Jews vary, feeling sometimes dejected, sometimes jubilant.
Part 1 commences with the people mourning the death of Mattathias, their leader. However, his son Simon tries to restore confidence by reminding them that they are the people chosen by God. Following prayer their hopes are revived and Simon calls them to arms – "Arm, arm ye brave". Simon's brother Judas Maccabaeus takes on the role of leader, and inspires thoughts of liberty through victory – "Lead on, lead on!" – but victory through the power of Jehovah – "Hear us, O Lord".
Part II commences on a victorious theme – "Fallen is the foe". The people are full of joy for their country – Hail, Judea, happy land", but Judas is conscious that it is easy for them to claim victory all for themselves – "How vain is man who boasts in fight". News comes of defeat to the Seleucid commander Gorgias. Immediately the sounds of victory give way to wailing and dejection – "Ah! wretched Israel!" – but Simon again tries to restore their morale, and Judas takes up the battle cry – "Sound an alarm" , but Simon brings the people's attention again to the power of their God. The polluted altars must be destroyed, the lure of false religions must be resisted – "We never will bow down".
Part III commences with the cries of victory – "See, the conquering hero comes" and a hymn of praise to God. Just as Judas' fortunes were at their lowest point, a messenger announces that Rome, ever willing to discomfort the Seleucid empire, are willing to form an alliance with Judas – "Peace to my countrymen, peace and liberty". The people sing praise to God – "To our great God be all honour given", and are confident that peace at last will come to their country – "O lovely peace". The oratorio ends with the triumphant chorus "Hallelujah, Amen".