South West England's Premier Choir
Founded in 1970, the 160 members of the choir perform a variety of music in the city of Plymouth and elsewhere in the country and abroad. We have won widespread acclaim and concerts often include internationally respected soloists.
OUR NEXT CONCERT on Saturday 6 July at Plymouth RC Cathedral
Rossini: Petite Messe Solennelle
PROGRAMME OF MUSIC
Rossini: Petite Messe Solennelle
Conductor: Christopher Fletcher
Soprano: Catherine Hamilton
Alto: Helen Haviland
Tenor: Andrew Mackenzie-Wickes
Bass: Darren Jeffery
Accompanists:
Nick Danks, Paul Foster, Jenny Shepley
Tickets available: £17 in advance, £19 on the door, £5 under 16s/students*
* The ticket price includes cheese and a drink
Tickets available from choir members and from:
Tickets online: http://www.wegottickets.com
Choir ticket manager: 01822 853791
Plymouth: Framing Centre, 83 Hyde Park Rd. 01752 255020
Tavistock: Mainly Stationery, 9 Duke St. 01822 618500
£17 in advance, £19 at the door, under 16s/students £5
To book online click the WeGotTickets logo.
MORE INFO & BOOK ONLINE
CHORAL WORKSHOP
WITH DAVID LAWRENCE
O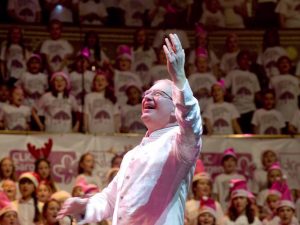 ur next workshop is on Saturday 28 September 2019 with David Lawrence, one of the UK's most versatile conductors, working with orchestras, symphony choruses and national youth choirs.
He was recently nominated for a Gramophone Award for his conducting, and holds the Guinness World Record for conducting the UK's largest choir – 6,846 singers!
Download or print our workshop leaflet and entry form here: http://plymouthphilchoir.org/wp-content/uploads/2019/06/DAVID-LAWRENCE-workshop-full-leaflet.pdf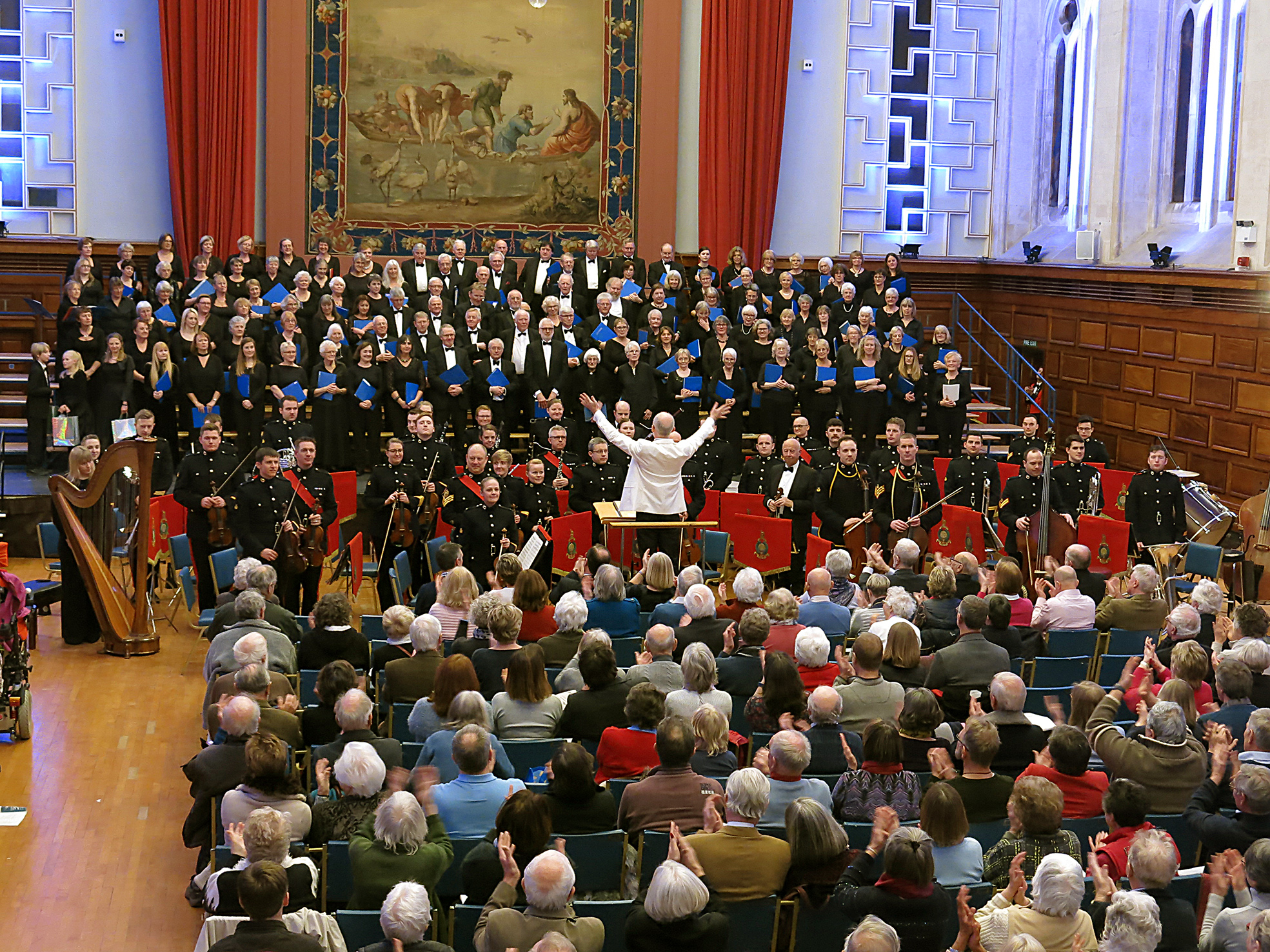 Photos of our sell-out concert with the Orchestra of the Band of HM Royal Marines are now on our Facebook page here: https://www.facebook.com/pg/PlymouthPhilharmonicChoir/posts/
We were invited to sing with Irish superstar Daniel O'Donnell. See a gallery of photos from the evening here: https://www.facebook.com/PlymouthPhilharmonicChoir
FUTURE CONCERTS IN 2019
Saturday 6 July 2019 7:30pm at Plymouth RC Cathedral
Rossini: Messe Solennelle

Sunday 1 December 2019 7:30pm at Plymouth Guildhall
Haydn: Creation
Tickets will be available from choir members, online at wegottickets.com and from outlets in Plymouth and Tavistock in the run up to each concert.
"Plymouth Philharmonic Choir, under conductor Christopher Fletcher, couldn't have made a more telling case for the work [Elijah], than their quite superlative performance, where the simple sincerity and tonal beauty of  'He that shall endure to the end' still emerged arguably as one of the best moments."
Philip Buttall, music critic for The Herald
"I'm really proud to be part of this wonderful choir. Christopher works us hard but look at the results! Fantastic and memorable evening of amazing soloists and orchestra too."
Kathryn Slater, choir member
"The choir were superb. As their new President I'd like to congratulate them all. The one word that springs to mind was moving. It was a sweeping arch of sound." Brian Gerry
Comments overheard on the way out after St John Passion:
"What an achievement. The harmonies were fabulous."
To a choir member "You look exhausted. How's the voice?" "What voice?" she croaked.
"It was so moving and everyone put in a hundred and ten percent."
"That soprano was terrific."
"To my untutored ears it was fantastic."
"Absolutely magic – so powerful."
"I'm knackered!" (said by a choir member)
It is no wonder that, under the direction of Christopher Fletcher, the Plymouth Philharmonic Choir has become recognized as one of the best in the country.

Feeback from recent concert
I've never been to a concert like this before and didn't think I'd like it. They were amazing!

Feedback from recent concert
The highlight for me was the duet between the counter tenor and the soprano. Magnificent.

Feedback from recent concert
What a lot of effort everyone puts into it, and it really shows.

Feedback from recent concert
Very, very, very nice.

It was a badass concert!!!

Feedback from recent concert