SUNDAY 28 NOVEMBER 2021
HAYDN: NELSON MASS
MOZART: CORONATION MASS
MOZART: EXSULTATE JUBILATE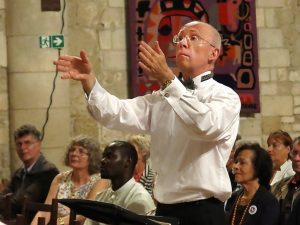 CHRISTOPHER FLETCHER  Conductor
Christopher Fletcher considers himself to be both fortunate and privileged to have been Plymouth Philharmonic Choir's conductor since 1996, during which time the choir has come to be recognised as one of the best in the South West. As well as the choir's regular concerts with professional orchestras and soloists in Plymouth he has conducted the choir in cathedrals and churches all over Europe, including Notre Dame in Paris.
Christopher was born in Leeds. At an early age he began to show considerable musical talent. At the age of ten he won the Northern Choirboy's Championship in Harrogate singing Hear ye Israel from Mendelssohn's Elijah and two years after this he became the first boy treble in the Bradford Diocese to be awarded the R.S.C.M. St. Nicolas Award.
In 1978 Christopher was awarded a scholarship to study at Trinity College of Music, London. After graduating Christopher moved to South Devon, since when he has been actively involved in choral singing, church music and teaching. He has been organist and Master of Music at Plymouth R. C. Cathedral since 2001, previously holding a similar post at the Parish and Priory Church of St. Mary, Totnes.
In addition to Plymouth Philharmonic Choir, Christopher is also currently conductor of the Stanborough Chorus, Kingsbridge, and is a former conductor of The Lupridge Singers, The Chagford Singers and the South Devon Choir.
As well as being in demand as a workshop teacher, Christopher helped to found the annual Rotary Club Come and Sing in1999.This is now an annual event which, under his direction, regularly attracts two hundred singers from all over Devon and beyond.
In 2008 he was awarded a Paul Harris Fellowship by Rotary International.
Soprano: Philippa Hyde
Mezzo-soprano: Kate Symonds-Joy
Tenor: Matthew Pochin
Baritone: Richard Bannan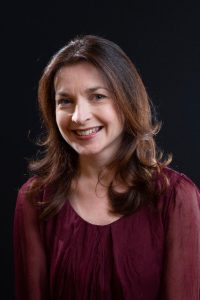 Philippa Hyde – Soprano
Philippa Hyde commenced her singing studies with Ann Lampard MBE and continued under the tuition of the late tenor David Johnston and Yvonne Minton CBE at the Royal Academy of Music, graduating with the coveted Dip. RAM.  In 2001 she was awarded the ARAM, an honour granted to past students of the Academy who have achieved distinction in their profession.
Philippa's busy and varied concert, oratorio and operatic career has taken her all over the world, from Helsinki to Beijing.  She has performed regularly with The Academy of Ancient Music, the Orchestra of the Age of Enlightenment, The Parley of Instruments, Canzona and the Harmonious Society of Tickle Fiddle Gentlemen.
Memorable moments of Philippa's career to date include performing Dido and Aeneas whilst operating a sizeable puppet at London's Queen Elizabeth Hall; performing the same work (without puppets) in the Roman amphitheatre at Sabratha in Libya and attempting a song recital during a thunderstorm in New Delhi, India. She has enjoyed performing in such extraordinary venues such as the chapel of Versailles and the throne room in the Rosenborg Palace in Copenhagen.
Philippa is an experienced recording artist. Most recently, she performed the role of Adonis in the first recording of Pepusch's Venus and Adonis with the Harmonious Society of Tickle Fiddle Gentlemen, which won the 2016 Opera Award in the Preis der Deutschen Schallplatten Kritik in Germany. It is released on the Ramee label. In August 2021, Philippa performed the role of Adonis at the Utrecht Early Music Festival.
Philippa is married to Richard Tanner, Director of Music at Rugby School and has two sons and a lazy but affectionate cat. In her spare time she enjoys reading, walking, travel and enjoying the buzz of London, Covid permitting.
KATE SYMONDS-JOY – Mezzo-soprano
KATE SYMONDS-JOY graduated with a First Class music degree from Cambridge University and a DipRAM from the Royal Academy Opera Course. Concert highlights include Bach's Christmas Oratorio in Sydney Opera House, Rutter's Feel the Spirit at the Barbican, Mahler's Symphony no.2 at Cadogan Hall, Elgar's Sea Pictures with the RPO and Christopher Robinson, Handel's Messiah at Birmingham Symphony Hall, Mozart's Requiem with Sir John Eliot Gardiner, and Verdi's Requiem at the Royal Albert Hall.
​Kate cycled to the most northerly-inhabited part of the UK to sing Judith Weir's King Harald's Saga in the Shetland Islands' Muckleflugga lighthouse and joined the Prison Choir Project to sing the role of Carmen with a chorus of inmates in Dartmoor and Wandsworth Prisons. Kate has performed the Berio Folksongs with the Psappha Ensemble and in the Clun Valley Music Festival. She sings regularly as a core member of Solomon's Knot Baroque Collective, who have appeared at the Aldeburgh Festival, Leipzig Bachfest, Wigmore Hall and Royal Albert Hall as part of the BBC Proms.
Kate has taught the choral scholars of both St. John's Voices and Gonville & Caius College, Cambridge since 2014 and this year begins with choral scholars at Clare College. She has many recordings to her name including Swayne's Stabat Mater, Strauss' Deutsche Motette, Villa Lobos' Magnificat for Contraltino and Choir, Bach's B Minor Mass under Eliot Gardiner and Holloway's song cycles.
Future projects in 2021 include Telemann with Les Passions de L'Ame in Bern, Switzerland and Bach's Christmas Oratorio at Wigmore Hall with Solomon's Knot. In 2022 Kate will perform and record Bach's Motets with Solomon's Knot.
She lives in a 16th century barn in Royston with two exhausting boys.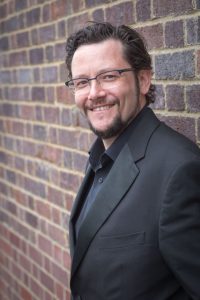 Matthew Pochin (Tenor)
Matthew Pochin began his career as a chorister at Hereford Cathedral, where he later became a choral scholar and lay clerk. He went on to study with Marilyn Rees and Buddug Verona Jones at the Royal Welsh College of Music and Drama. He currently studies privately with Gavin Carr.
After several years working as a pastry chef, Matthew moved to South London in 2007 to continue his career as a singer. He has held positions at several churches across the city and currently sings with the choirs of St John's Wood Parish Church and Belsize Square Synagogue. He also sings regularly with the choirs of HM Chapel Royal, Hampton Court and St Mary-le-Bow in the City of London.
Matthew performs as an oratorio and consort soloist across the UK and Europe. Recent engagements include renaissance lieder by Ludwig Senfl with the Linarol Consort of Viols, Serenade for Tenor Horn and Strings (Britten) and Carmina Burana (Orff). He gives regular recitals of romantic lieder and English song, including works by Schubert, Schumann, Strauss, Britten, Finzi and Gurney. Matthew has also recorded for the BBC, performing Nïne otpushchayeshi (Now lettest thou thy servant depart in peace) from Rachmaninoff's All Night Vigil for a documentary on the composers life. He can be heard on two upcoming recordings of early English music; the complete 'Sacred Hymnes' of John Amner with the Dublin Consort and Fretwork to be released on Rubicon Classics and a recording of works by Thomas Tallis for men's voices with the Gentlemen of HM Chapel Royal, Hampton Court on the Resonus Classics label.
Matthew is a founder member and Artistic Director of Scaramella, specialising in music for men's voices from the renaissance to modern close harmony. He also researches and prepares new performance editions and arrangements for the group. 
He is a member of the unique Jewish barbershop group bOYbershop, performing traditional Jewish liturgical music, folksongs as well as close harmony standards and original comedy songs. In recent years the group have released an album of traditional Sephardi and Ladino melodies, toured to Strasbourg for interfaith festivals and have sung for the Chief Rabbi and Holocaust survivors.
Although he rarely bakes cakes anymore, much to the disappointment of his wife, Matthew still enjoys cooking, especially in the great outdoors.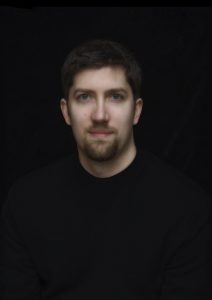 RICHARD BANNAN – Baritone
Richard Bannan is a Lay-Clerk of St George's Chapel, Windsor Castle, Musical Director of Petros Singers and Woking Choral Society, as well as Head of Singing at King's College School, Wimbledon alongside pursuing a career as a soloist and consort singer. He began singing at an early age as a chorister at St Paul's Cathedral, before reading music at Clare College, Cambridge, where he was a Choral Scholar.
Solo repertoire includes the Mozart, Brahms, Verdi, Fauré and Duruflé Requiems, the Bach Passions, both Bach and Saint-Saens' Christmas Oratorios, Charpentier's Te Deum and Vaughan Williams' Five Mystical Songs in addition to mass settings by Mozart, Haydn, Rossini and Puccini as well as the Handel oratorios Messiah, Israel in Egypt, and Dixit Dominus.
He has performed as soloist under Sir John Eliot Gardiner, Paul McCreesh, Richard Egarr and David Bates, as well as with the single-voice ensembles Gallicantus, Tenebrae Consort and The Cardinall's Musick.
Solo performances immediately prior to the pandemic included his first Sea Symphony (Vaughan Williams), Haydn's Creation, Christmas music by Vaughan Williams and Finzi, the Monteverdi Vespers, Ian Aserssohn's new oratorio Dies Irae and Bach's B Minor Mass with the Academy of Ancient Music, whilst this season will see him sing Mozart's C Minor Mass and Coronation Mass, Haydn's Nelson Mass Faure Requiem, Carmina Burana by Orff alongside conducting work with Petros and Woking, including Messiah, Rachmaninov All Night Vigil and Faure Requiem.
Richard lives with his young family in Windsor Castle, who rejoice in referring to it as "their" Castle whilst bossily telling tourists on which bit of grass they are allowed to stand.
SUNDAY 28 NOVEMBER 2021
HAYDN: NELSON MASS
MOZART: CORONATION MASS
MOZART: EXSULTATE JUBILATE