David Lawrence workshop October 2022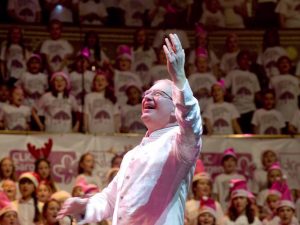 We thoroughly enjoyed welcoming back David Lawrence in October 2022 to run a workshop which brought together 100 singers of all ages and levels of experience, from choirs across the South West.  Positivity and humour were the order of the day.  It wasn't just the advice about vocal and choral technique that people took away; or the humorous translation of Latin musical terms such as largamente and accelerando, which mean, watch the conductor; it was the inspiration gained from David sharing his passion for choral singing.
David challenged the way we think about music.  The splodges and squiggles printed on a piece of paper being merely a vehicle; music is that magical thing that we produce when we sing.  Rather than fretting about time signatures and counting beats we were encouraged to feel the pulse, the life blood of the music.
Thanks to sponsorship from Plymouth Music Accord, 12 young people from the Legacy Choir were able to benefit by attending the workshop.  As bass Sam said, "Sight reading in German isn't the easiest, but everyone made it good fun." When asked if he would come to a future event, he added "200%".  Keira, Abbie and Phin were thrilled to have the chance to work on new repertoire.  The Lacrymosa from Mozart's Requiem is a piece they've been longing to sing.
David is one of the UK's most versatile conductors, working with orchestras, symphony choruses and national youth choirs.
He was recently nominated for a Gramophone Award for his conducting, and holds the Guinness World Record for conducting the UK's largest choir – 6,846 singers!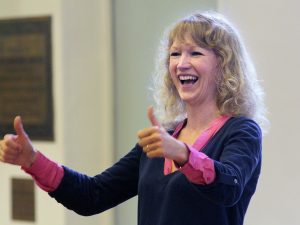 Previously, local soprano Catherine Hamilton ran a workshop singing Haydn's Seasons. She has been actively involved in all aspects of music in the area, including her role as vocal adviser for Cornwall.
In 2016 Brian Kay led a workshop on Great Choruses from Great Oratorios and his own work Dances of Time. In 2017 Jonathan Willcocks' workshop featured Faure Requiem and his own Sing Africa. Well over 100 singers attended each time from far and wide.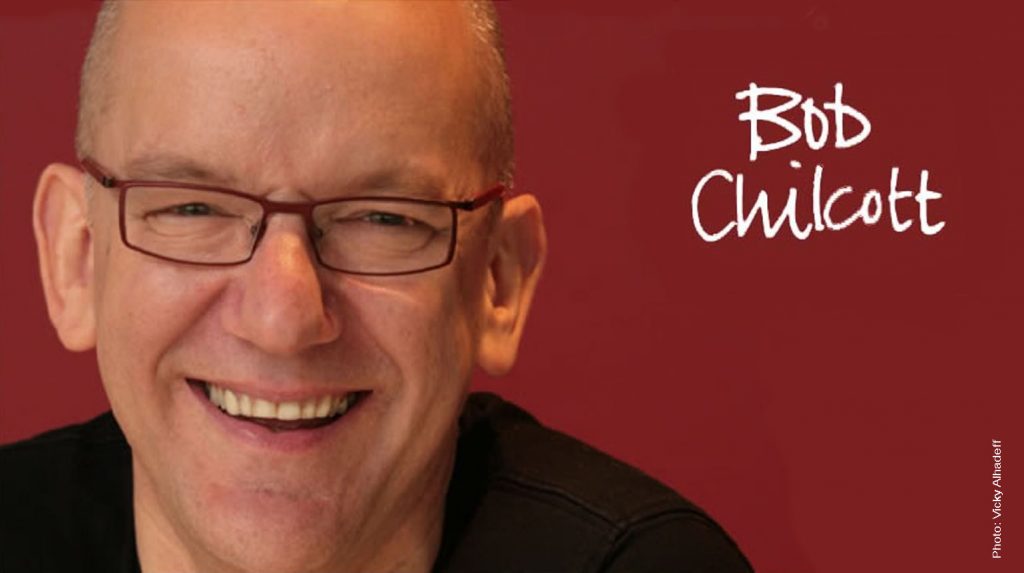 In September 2018 we were proud to welcome Bob Chilcott to take the lead.
Described by the Observer newspaper as "a contemporary hero of British choral music", Bob Chilcott has always been immersed in the choral tradition of this country.
At the end of the workshop, the verdict of the 150 or so singers who attended was "brilliant". Bob said, "It is very special for me to come back to Plymouth. It feels like coming home."