OUR NEXT CONCERT IS CANCELLED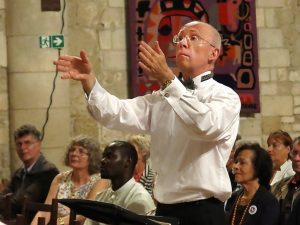 CHRISTOPHER FLETCHER  Conductor
Christopher Fletcher considers himself to be both fortunate and privileged to have been Plymouth Philharmonic Choir's conductor since 1996, during which time the choir has come to be recognised as one of the best in the South West. As well as the choir's regular concerts with professional orchestras and soloists in Plymouth he has conducted the choir in cathedrals and churches all over Europe, including Notre Dame in Paris.
Christopher was born in Leeds. At an early age he began to show considerable musical talent. At the age of ten he won the Northern Choirboy's Championship in Harrogate singing Hear ye Israel from Mendelssohn's Elijah and two years after this he became the first boy treble in the Bradford Diocese to be awarded the R.S.C.M. St. Nicolas Award.
In 1978 Christopher was awarded a scholarship to study at Trinity College of Music, London. After graduating Christopher moved to South Devon, since when he has been actively involved in choral singing, church music and teaching. He has been organist and Master of Music at Plymouth R. C. Cathedral since 2001, previously holding a similar post at the Parish and Priory Church of St. Mary, Totnes.
In addition to Plymouth Philharmonic Choir, Christopher is also currently conductor of the Stanborough Chorus, Kingsbridge, and is a former conductor of The Lupridge Singers, The Chagford Singers and the South Devon Choir.
As well as being in demand as a workshop teacher, Christopher helped to found the annual Rotary Club Come and Sing in1999.This is now an annual event which, under his direction, regularly attracts two hundred singers from all over Devon and beyond.
In 2008 he was awarded a Paul Harris Fellowship by Rotary International.
Soprano: Catherine Hamilton
Tenor: Julian Rippon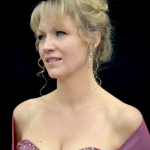 Catherine Hamilton – soprano
Catherine received a scholarship to study at the Royal Academy of Music from the age of ten. After gaining a BA Hons in Music and English from Southampton University, she returned to the Royal Academy on the post-graduate opera course and was awarded the Diploma of Advanced Studies, the Camden Trust Award, the Flora Nielsen Prize and LRAM with Distinction.
Catherine is an experienced and versatile performer whose international career has incorporated opera, oratorio, recitals and musical theatre.
Her operatic performances have taken her throughout Europe. Her roles have included Susanna in Mozart's Le Nozze di Figaro, Musetta in Puccini's La Bohème, and Micaela in Bizet's Carmen. Closer to home she has sung Valencienne in Lehar's The Merry Widow and Oscar in Verdi's Un Ballo in Maschera for Opera Holland Park.
Catherine is in great demand as an oratorio soloist and has sung extensively for choirs and choral societies at major venues across the UK and overseas.  Recent highlights include Mozart's Coronation Mass and Exultate Jubilate in Dunkirk, Brahms' Requiem for the Shaldon Festival with Sir David Willcocks, Handel's Messiah in Arundel Cathedral and Vaughan Williams' A Sea Symphony in Exeter Cathedral.
She has also enjoyed much success on the concert platform, most notably at the Chichester Gala festivities, the Festivale Saint-Eloi in France, Theatre Royal, Bath and the Dukes Hall at the Royal Academy of Music.
Catherine made her West End debut as the younger Maria Callas in the acclaimed production of Masterclass, and toured Germany as Christine in Das Phantom der Oper. She also performed in Sondheim's The Frogs at the London Barbican.
Among her recordings is the official royal lullaby for HRH Prince William, the album 'Chansons Tristes' accompanied by acclaimed pianist, Jeremy Brown, a live performance on Radio Belge of Britten's Hymn to St. Cecilia and a specially commissioned choral work written for Catherine, by composer Cyril Lloyd.
Since moving to Devon, Catherine has been actively involved in all aspects of music in the area, including her role as vocal adviser for Cornwall.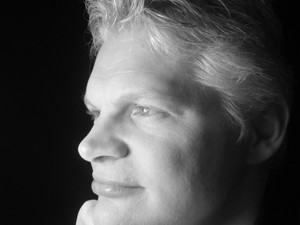 Julian Rippon, Baritone
 Julian is in constant demand as a soloist around the South West, performing in a wide range of choral and operatic works with many of the foremost groups in the region. He is also a full-time member of Exeter Cathedral Choir.
Julian began his singing career as a boy chorister with St Paul's Cathedral Choir, and continued to sing regularly while an Engineering undergraduate at Cambridge University. He moved to Japan in 1990, and later to Shanghai, returning to the UK in 2007. While in the Far East, Julian appeared frequently as soloist, both on the stage and in the concert hall.
His solo repertoire includes Monteverdi Vespers, Handel Messiah and Judas Maccabeus, J.S. Bach B Minor Mass, St John Passion, St Matthew Passion and Christmas Oratorio, Mozart Requiem, Beethoven Symphony No. 9, Rossini Petite Messe Solennelle, Mendelssohn Elijah, Verdi Requiem, Brahms German Requiem, Stainer Crucifixion, Fauré Requiem, Mahler Symphony No. 8, Vaughan Williams Sea Symphony and Fantasia on Christmas Carols, Carl Orff Carmina Burana, Duruflé Requiem, and Howard Goodall Requiem.
Julian has recently performed in J.S. Bach St John Passion and Puccini Messa di Gloria, while future engagements include J. S. Bach Christmas Oratorio.
Vaughan Williams' matchless Sea Symphony was one of the first symphonies in which a choir is used throughout the work and is an integral part of the musical texture, A Sea Symphony helped set the stage for a new era of symphonic and choral music in Britain during the first half of the 20th century.
Sea Pictures, Op. 37 is a song cycle by Sir Edward Elgar consisting of five songs written by various poets. It was set for contralto and orchestra, though a distinct version for piano was often performed by Elgar.
Hubert Parry's Blest Pair of Sirens is a short, popular work and is Parry's ecstatic setting for chorus of Milton's ode, At a solemn Musick.