OUR NEXT CONCERT
Claudio Monteverdi: Vespers of the Blessed Virgin 1610
Conductor: Christopher Fletcher
Soprano:   Cecilia Osmond &  Esther Brazil
Male alto:  Simon Ponsford
Tenors:      Ben Thapa & Robert Anthony Gardiner
Bass:          James Birchall & Richard Bannan
Date: Saturday 26 November 2017, Concert 7:30pm
Location: Plymouth Guildhall
Tickets: £17 in advance,£19 on the door, £5 under 16s/students
Tickets available in advance from:
Tickets online: www.wegottickets.com
Plymouth: Framing Centre, 83 Hyde Park Rd,(01752 255020)
Tavistock: Mainly Stationery, 38 Brook St, 01822 618500
Choir ticket manager: 01822 853791
Claudio Monteverdi (1567–1643)
Biography
Claudio Monteverdi (1567–1643) was an Italian composer, musician and singer, who stood at the crossroads of one of the most crucial periods in musical history.
Life and Music
Born the son of a Cremonese barber-surgeon, Monteverdi began composing at a very early age and had his first book of three-part motets published in Venice when he was 15.
In 1587, he published the first of nine books of madrigals. This remarkable run was capped by his appointment at the Court of Mantua in 1592, initially as a viol player.
Monteverdi married one of the court singers, Claudia de Cataneis, by whom he had two sons and a daughter.
By the time he was appointed maestro di cappella at Mantua in 1601, Monteverdi was widely recognised as a distinguished composer, a reputation further enhanced by the publication of his Fourth and Fifth Book of Madrigals in 1603 and 1605.
Monteverdi's period in Venice proved a fitting climax to his career. In 1619 he published his Seventh Book of Madrigals, which further developed the harmonic audacity of his previous volumes, while in 1624 his hybrid entertainment, Il Combattimento di Tancredi e Clorinda, created a sensation at its premiere.
Sadly, not all of Monteverdi's finest music survived. Only one trio of his 1630 opera Proserpina Rapita is extant, and the Gloria is all that remains of a 1631 Mass of Thanksgiving written specifically for St Mark's.
He might well have laid his operatic pen down for ever had it not been for the opening of the first public opera houses in Venice in 1637 for which he wrote three final masterpieces: Il Ritorno d'Ulisse in patria (1640), Le Nozze d'Enea con Lavinia (1641, lost) and L'Incoronazione di Poppea (1642).
Monteverdi died the following year and was laid to rest in the church of the Frari in Venice.
Did you know?
Monteverdi's opera L'Orfeo told the mythical tale of Orpheus – a musician who, when his wife Euridice died, went down to Hades, the land of the dead, to try to get her back. It was a tale to which composers would return time and time again.
Classic FM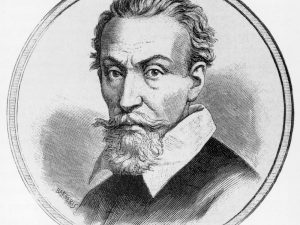 "A towering masterpiece…at once intimate and grand, prayerful and dramatic, exalted and sensual. Monteverdi's rarely performed 1610 Vespers of the Blessed Virgin offers up a dizzying array of textures and sonorities in brilliant instrumental writing, opulent choruses, and moving solo arias and duets." – Jane Glover, conductor
Claudio Monteverdi: Vespers
Claudio Monteverdi's Vespers have certainly stood the test of time. For music to survive four hundred years and to remain popular is not only quite remarkable but also testament to its innate quality.
By 1610, Monteverdi was a married forty-something working very successfully at the court of Vincenzo I in Mantua. He was a singer, a viol player (or gambist to give it its slightly more attractive epithet) and, for the previous eight years, had been a court composer, too. Three years earlier Monteverdi had composed what is acknowledged to be one of the first ever operas, L'Orfeo. Basically, he was riding about as high as a young composer and musician could in those days. But by the sound of his famously far-reaching Vespers, it might not have been quite enough for him…
There is roughly an hour and a half of evening hymns in the Vespers of the Blessed Virgin 1610 (to give them their full name) and, as such, they are probably the biggest thing in sacred music the other side of Bach. It's very possible that the whole ambitious work was written as a sort of audition piece for another court, because Monteverdi was keen to move on. If that was the case, then it might have worked; he transferred to a prestigious new job at St Mark's in Venice less than three years later.
Classic FM
Soprano:-  Cecilia Osmond
Soprano:-  Esther Brazil
Male alto:- Simon Ponsford
Tenor:-       Ben Thapa
Tenor:-       Robert Anthony Gardiner
Bass:-        James Birchall
Bass:-        Richard Bannan
CHRISTOPHER FLETCHER  Conductor
In 1978, Christopher was awarded a scholarship to study music at Trinity College of Music, London, becoming a Graduate and Fellow of the College. He moved to South Devon in 1984, since when he has been actively involved with choirs, church music and teaching. After 8 years as organist and Director of Music of the Parish and Priory Church of St Mary Totnes, in 2001 he was appointed to a similar post at the Plymouth Roman Catholic Cathedral. Since 1996 he has been Director of Music and Conductor of Plymouth Philharmonic Choir. During his tenure the choir has become recognised as one of the best large amateur choirs in the country.
Performances with the choir which stand out include: Elgar's Dream of Gerontius, Mendelssohn's  'Elijah' with Sir Thomas Allen as soloist, David Fanshawe's 'African Sanctus' in the presence of the composer, Karl Jenkin's 'The Armed Man', with the Orchestra of the Royal Marines, which was judged by the Plymouth Herald to be the best classical concert of the year, and the choir's recent performance of Dvorak's 'Stabat Mater' which many members of the audience thought possibly the choir's best ever!
In addition Christopher is conductor of the Chagford Singers, the Lupridge Singers and the Stanborough Chorus . He has also conducted the South Devon Choir. As well as being in demand as a choral workshop leader, Christopher helped to found the annual Rotary 'Come and Sing' charity concert at Buckfast Abbey in 1999, which he has conducted each year since and which regularly attracts 200 singers from all over Devon and beyond. In 2008 he was awarded a Paul Harris Fellowship by Rotary International. Christopher is also in demand as an after – dinner speaker.